EPPO Codes Users Meeting
5th webinar, 2021-06-22
A webinar was organized on the 22nd of June 2021 for the EPPO Codes users and more than 100 participants joined the meeting by teleconference. The objectives of this webinar were to explain how the Codes are maintained and developed by the EPPO Secretariat, share experience among users and collect feed-back for future improvements of the coding system.
The EPPO Secretariat recalled how EPPO Codes are constructed and stored in the EPPO Global Database. A demonstration was also made on how to synchronize IT systems (LogShipping) with the EPPO coding system. Six presentations were given by EPPO Codes users, illustrating the diversity of information systems in which these Codes can be used.
The following points were discussed during the webinar:
How to use EPPO Codes files and query the EPPO Global Database. It was suggested to create a forum where users could exchange experiences on file sharing, batch queries to the database and other IT issues.
How to use non-taxonomic Codes to describe uses of plant protection products.
How to better manage taxonomic changes and keep up-to-date with the currently accepted taxonomy.
How to create more Codes to meet the needs of the users.
The EPPO Secretariat warmly thanks all attendees for their active participation during the webinar, and in particular all speakers who had kindly agreed to make presentations and share their experience as EPPO Code users with the audience.
Presentations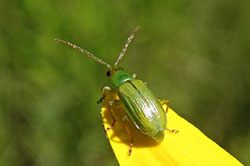 DIABLO
Diabrotica barberi (Northern corn rootworm) Courtesy: Lauren J. Padelford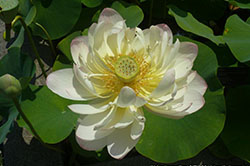 NELNU
Nelumbo nucifera (lotus)
Courtesy: Anne-Sophie Roy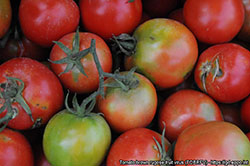 TOBRFV
Tomato brown rugose fruit virus
Courtesy: Camille Picard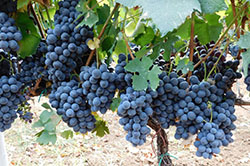 VITVI
Vitis vinifera (grapevine)
Courtesy: Mario Maiorana