EPPO activities on Pest Risk Analysis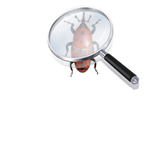 In order to prevent the entry and spread of damaging pests, it is important to identify potential risks at an early stage and propose technically justified phytosanitary measures to mitigate these risks. In order to formalize this process, the concept of Pest Risk Analysis (PRA) has been developed and used, both at global and regional level. The aim of PRA is to decide whether pests should be regulated or not as quarantine pest and propose risk management options. Since the 1990s, EPPO has been developing Standards on how to perform PRA. These Standards remain in line with what has also been developed within the IPPC framework, in particular with ISPM 11 – Pest Risk Analysis.
Pest Risk Analysis: Process of evaluating biological or other scientific and economic evidence to determine whether a pest should be regulated and the strength of any phytosanitary measures to be taken against it (ISPM 5, FAO).

For more information on PRA, read the EPPO Technical Document; Review of EPPO's approach to Pest Risk Analysis (no. 1079, 2019)
How PRAs are conducted within EPPO
The general methodology for conducting PRAs has been elaborated by the EPPO Panel on PRA development. Since 2006, EPPO organizes meetings of Experts Working Groups (EWGs) which are conducting PRAs on specific pests or groups of pests. The conclusions resulting from these PRAs are addressed to the EPPO member countries only, as the area potentially at risk that is considered during these PRAs is the EPPO region (not the other parts of the world).
EWG on Oemona hirta (Paris, 2012-05-29/06-01)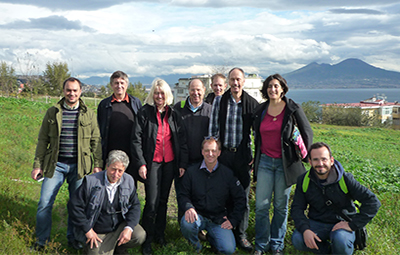 EWG on Aromia bungii (Napoli, IT, 2013-11-11/15)
EPPO Standards on PRA
The following EPPO Standards on PRA have been agreed and published. All can be retrieved from this website in our section on Standards. Files are also stored in the EPPO Global Database

PM 5/1(1) Check-list of information required for PRA
PM 5/2(2) PRA on detection of a pest in an imported consignment
PM 5/3(5) Decision-support scheme for quarantine pests (version 2011)
PM 5/5(1) Decision-Support Scheme for an Express Pest Risk Analysis (and guidance document)
PM5/6(1) EPPO prioritization process for invasive alien plants
PM5/7(1) Screening process to identify priorities for commodity PRA for plants for planting
PM5/8(1) Guidelines on the phytosanitary measure 'Plants grown under complete physical isolation'
PM 5/9(1) Preparation of pest lists in the framework of commodity PRAs
EPPO Platform on PRAs
In 2018, the EPPO Secretariat launched a new Platform on PRAs. It contains:
EPPO PRAs
EFSA PRAs
National PRAs prepared by EPPO member countries
PRAs produced in the framework of EU-funded projects
A selection of interesting PRAs from other parts of the world
Scientific articles related to PRA activities
The EPPO Platform on PRAs contains a large number of PRAs produced since the early 1990s to the present date, as well as some additional documents related to PRA activities. In a restricted part of the Platform, registered users can also share draft PRAs, or their future plans to conduct PRAs in order to facilitate collaboration and share the workload.
PRAs prepared by dedicated EPPO Expert Working Groups
All PRAs that have been prepared with EPPO Expert Working Groups since 2006 are listed below. To access PRA documents and datasheets (stored in EPPO Global Database) click on the links.
PRAs under development or planned in the near future
PRAs being prepared by Expert Working Groups (EWGs) or under review within EPPO are listed in the EPPO Platform on PRAs

Special projects and EPPO studies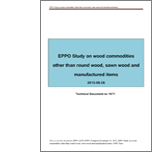 EPPO has carried out several studies on the risks associated with different commodities. These have been published as EPPO Technical Documents.
EPPO has participated in several EU-funded projects related to PRA (e.g. PRATIQUE, DROPSA, LIFE IAP project).
Conferences and Workshops on PRA
EPPO has organized a series of workshops and conferences on PRAs. The most recent ones are listed below.
Workshop on regulated pests: risk analysis and listing (Moscow, 2018-06-06/08)
Joint EFSA-EPPO Workshop: Modelling in Plant Health – how can models support risk assessment of plant pests and decision making? (Parma, IT, 2016-12-12/14)
FAO/EPPO Workshop on 'Commodity-associated phytosanitary risk, its analysis and management' (Bishkek, KG, 2014-06-03/06)
EPPO Training course on the EPPO prioritization process for invasive alien plants (Belgrade, 2013-07-09/11)
EPPO Training course on the EPPO prioritization process for invasive alien plants (Paris, 2013-03-12/14)
PRATIQUE / EPPO Workshop on Pest Risk Analysis (Hammamet, TN, 2010-11-23/26)
Atelier de formation de base sur l'Analyse du Risque Phytosanitaire (Hammamet, Tunisie, 2010-02-09/12)
Summaries of the recent conferences and workshops can be viewed on this website
Useful references
Articles published in the EPPO Bulletin
Websites