EPPO/FAO Workshop on 'Pest reporting and exchange of phytosanitary information'
Riga, 2013-05-14/17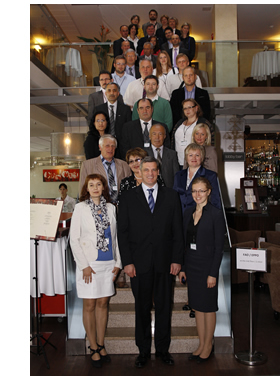 The joint EPPO/FAO Workshop on 'Pest reporting and exchange of phytosanitary information' was held in Riga on 14-17 May 2013 in collaboration with the Latvian NPPO. It was recalled that a joint EPPO/FAO Workshop on a similar topic had taken place in Lyon (FR) in 2007, but as pest reporting and information exchange is a key issue in plant health where progress is being made, in particular in relation with new technologies of data exchange, it was felt useful to reconvene another Workshop to continue these discussions. In Riga, more than 35 experts from 20 countries participated in the Workshop.

Participating countries were given the opportunity to present how pest reporting is carried out at national level and how they share phytosanitary information with the IPPC, EPPO and other NPPOs. During the Workshop, the EPPO Secretariat also presented its computerized pest reporting system which is currently under development and whose objective is to simplify pest reporting for NPPOs.The aim of this Workshop was to promote the implementation of International Standards for Phytosanitary Measures (ISPMs) and EPPO Standards, as well as to provide the opportunity for participants to share experience and views on pest reporting and exchange of phytosanitary information. During the Workshop, the reporting obligations of countries to both the IPPC and EPPO Secretariat were presented and discussed. Several presentations were also dedicated to the detailed content and implementation of ISPMs concerning surveillance, eradication, pest reporting, pest status, notification of interceptions and establishment of quarantine lists.
At the request of the IPPC Secretariat, the Workshop also reviewed a questionnaire on the implementation of ISPMs 17 (Pest Reporting) and 19 (Guidelines on lists of regulated pests) which will be sent in the coming months to all IPPC contracting parties.
In conclusion, NPPOs were strongly encouraged to send more phytosanitary information (pest reports, notifications of interceptions, quarantine lists and phytosanitary regulations) to both EPPO and the IPPC Secretariat.
On behalf of all participants, the EPPO Secretariat would like to thank the Latvian NPPO for the excellent organization of the Workshop and the warm welcome in Riga. Participants could enjoy a most interesting field visit to a forest nursery, nice walks in the old city of Riga or along the Baltic Sea, and beer tasting in a traditional brewery.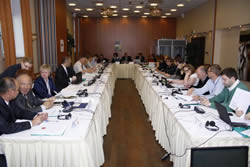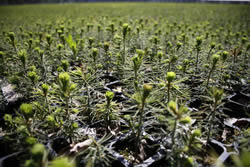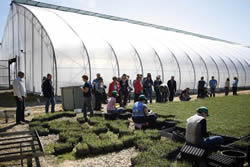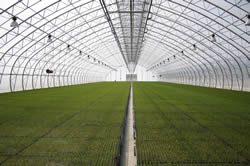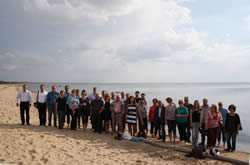 All pictures were kindly provided by the NPPO of Latvia - View more

Presentations
The Workshop was held in Russian and English with simultaneous translation.
EPPO and its activities
Mr Arnitis, EPPO Director-General
The International Plant Protection Convention (IPPC) and International Standards for Phytosanitary Measures (ISPMs)
Mr Ringolds Arnitis, EPPO Director-General
EPPO activities regarding pest reporting and exchange of phytosanitary information
Ms Anne-Sophie Roy (EPPO Secretariat)
Pest reporting and information exchange in the Maltese Islands
Ms Josianne Muscat (Plant Health Directorate, Malta)
Pest reporting according to ISPM 17
Mr David Nowell (IPPC Secretariat)
EPPO standard PM 1/5 Format for pest reports and development of a web-based interface
Ms Anne-Sophie Roy (EPPO Secretariat)
Pest surveillance according to ISPM 06
Mr Andrei Orlinski (EPPO Secretariat)
Pest reporting and exchange of phytosanitary information in Switzerland
Ms Gabriele Schachermayr (Federal Office for Agriculture, Switzerland)
Pest reporting and exchange of phytosanitary information in Latvia
Ms Gunita Skupele (Latvian State Plant Protection Service, Latvia)
Determination of pest status and good pest reporting practice according to ISPM 08
Mr Vaclovas Kucinskas (State Plant Protection Service, Lithuania)
Pest reporting in the Czech Republic and example of the first report of Dryocosmus kuriphilus
Ms Martina Juraskova (State Phytosanitary Administration, Czech Republic)
Pest reporting and exchange of phytosanitary information in Poland
Ms Julia Gorecka-Podstawka (Main Inspectorate of Plant Health and Seed Inspection Service, Poland)
Pest eradication programmes according to ISPM 09
Ms Olga Lavrentieva (Ministry of Agriculture, Estonia)
Notification of non-compliance and emergency action according to ISPM 13
Ms Anne-Sophie Roy (EPPO Secretariat)
Workstreams, outbreaks & surveys... a day in the life of Plant Health Policy!
Mr Justin Dixon (Department for Environment and Rural Affairs, UK)
Pest reporting and exchange of phytosanitary information in Estonia
Mr Mart Kinkar (Agricultural Board, Estonia)
Pest reporting and exchange of phytosanitary information in Hungary
Mr Andras Gyeraj (National Food Chain Safety Office, Hungary)
Pest reporting and exchange of phytosanitary information in Russia
Mr Sergey Karmazin (All Russian Plant Quarantine Center, Russia)
Lists of regulated pests according to ISPM 19
Mr Andrei Orlinski (EPPO Secretariat)
Exchange of phytosanitary information in Ukraine
Ms Olga Bashynska (State Veterinary and Phytosanitary Service, Ukraine)
Notification of harmful organisms in Uzbekistan
Mr Rozik Dodoyev (Inspection and Quarantine Service, Uzbekistan)
Pest reporting and exchange of phytosanitary information in Georgia
Mr Otar Skhvitaridze (Phytosanitary Department, Georgia)
Pest reporting and exchange of phytosanitary information in Belarus
Mr Leanid Pliashko (Main State Inspectorate for Seed Production, Quarantine and Plant Protection, Belarus)