EPPO Workshop on Adoption of Digital Technology for Data Generation for the efficacy evaluation of Plant Protection Products
Ede, The Netherlands, 2022-06-27/29
The EPPO Workshop on Adoption of Digital Technology for Data Generation for the efficacy evaluation of Plant Protection Products will be held on 2022-06-27/29 in Ede, the Netherlands. The Workshop is being organized in collaboration with the Netherlands Food and Consumer Product Safety Authority and will start on Monday 27th of June at 09:00 and finish on Wednesday 29th of June at 13:00. A technical visit, which is an integral part of the Workshop, will take place on Tuesday afternoon.
The development of digital technology is increasing across a wide range of industries and its application in agriculture is rapidly advancing. The application of digital technology in efficacy trials is comparatively new and limited experience has been shared so far on this topic among EPPO Countries. The 2019 EPPO Working Party on Plant Protection Products identified the need for a Workshop on adoption of digital technology for efficacy data generation.
During the Workshop regulatory authorities, technology providers, crop protection companies and units performing efficacy studies will be able to share new ideas and new methodologies and critically discuss how these new methodologies can be validated and accepted within Good Experimental Practice (GEP) systems and by regulators in the future.
The first objective of the Workshop is to share experiences among different groups of participants across the EPPO countries on this subject. It will also be an opportunity to identify knowledge gaps and where further work, or guidance may be useful including preparation of new EPPO Standards and revision of existing EPPO Standards. The Workshop is focused on using digital technologies for data generation in efficacy trials. The use of digital technologies in the application of plant protection products is outside of the Workshop's scope.
The number of participants will be limited to 80 and the organizers will ensure a balance of participants from different groups.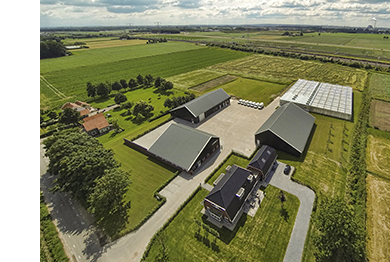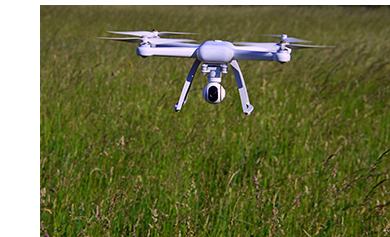 Outline programme
The workshop will be divided into:
Plenary session comprising introductory presentations from digital technology providers, national authorities, GEP units and the plant protection products industry.
Technical visit during which the use of digital technology in efficacy trials will be demonstrated to Workshop participants. The technical visit is considered to be an integral part of the workshop, and attendance of all participants is essential for successful discussions as an outcome of the Workshop. The demonstration event will allow participants to observe new digital technologies used for GEP trialing assessments.

This will include the use of image analysis, drones, and various sensors to measure plant, soil and environmental parameters.

Working Groups (WGs). Participants will be divided into 4 Working Groups:
1) Digital technologies in efficacy assessment of herbicides and plant growth regulators;
2) Digital technologies in efficacy assessment of fungicides;
3) Digital technologies in efficacy assessment of insecticides;
4) GEP and digital technologies.
Active participation is expected and documents for that purpose will be prepared.
Registration
Please register using the following link before 2022-05-18 (we have a few remaining places for the workshop so we are extending the deadline - these will be allocated on a first-come first-served basis): https://meeting.eppo.int/index.php/F7219
As a balance of participants from different groups is considered important, a confirmation of registration will be provided to accepted participants within a week after the registration deadline.
A registration fee is required to cover meeting rooms, coffee breaks, lunches, all other meeting facilities and the technical visit. The information on the payment will be provided together with registration confirmation.
The registration fee for participants employed by a governmental organization of an EPPO member country is 235 EUR
The registration fee for other interested parties (GEP units, PPP industry, consultancies) is 470 EUR.
The Workshop dinner (30,50 EUR) is not included in the registration fee.
Further information will be provided to the accepted participants.
Venue and accommodation
The Workshop will be held in Ede, the Netherlands. The train station Ede-Wageningen is about 1 hour away from Amsterdam or from Schiphol airport by train and the venue of the workshop close to the train station Ede-Wageningen.
The accommodation has been pre-booked for the participants. The price of pre-booked accommodation varies from 102 to 127.5 EUR (including tax) per night, depending on the hotel and type of the room.
More information on conference venue and accommodation will be provided to the participants once their registration is confirmed by the EPPO Secretariat.
Organizing Committee
NL – Claudia Jilesen (Netherlands Food and Consumer Product Safety Authority)
DK – Per Kudsk (Aarhus University)
GR – Anna Papamichail (Hellenic Ministry of Rural Development and Food)
CropLife Europe – Beth Hall (Syngenta)
EPPO – Ewa Matyjaszczyk