74th Meeting of the Panel on Global Phytosanitary Affairs
Paris, 2020-01-29/30
The EPPO Panel on Global Phytosanitary Affairs met in Paris on 2020-01-29/30. The Panel meeting followed on directly from the 2-day EPPO NAPPO coordination meeting. During the EPPO NAPPO meeting strategic issues were discussed, and ideas exchanged.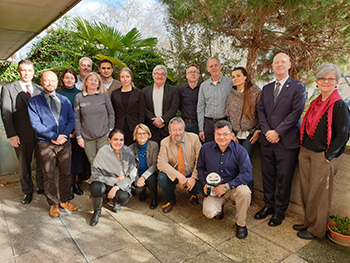 Participants of the EPPO/NAPPO Strategic meeting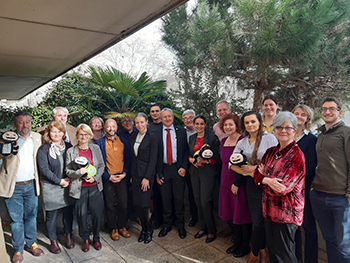 Participants of the EPPO Panel on Global Phytosanitary Affairs
During the Panel meeting, representatives of the European region in IPPC subsidiary bodies reported the key issues discussed during recent IPPC meetings, Workshops, Expert Working groups and other relevant IPPC meetings.
The Panel discussed the arrangements and the coordination meetings for the EPPO region that will be organized around the next session of the Commission on Phytosanitary Measures (CPM-15) taking place in Rome, at the FAO on 2020-03/30-04/03. Draft Standards for adoption by CPM-15 and the side sessions that will take place were considered.
The Panel discussed a number of strategic issues for which the EPPO position needed to be discussed, this included:
The development of Commodity and Pathway Standards planned in the framework of the IPPC
The discussion about 'Pest Outbreak Alert and Response System' (previously known as 'emerging pests')
ePhyto
e-commerce
Sea containers
The event and activities planned for the International Year of Plant Health in 2020, by the IPPC community and by the EPPO members countries and the EPPO Secretariat were presented.
The updated IPPC list of topics and stewards for IPPC Standards were considered and EPPO stewards were assigned. The new nominations received to represent Europe in CPM bodies were studied and experts were assigned.
The next meeting of the EPPO Panel on Global Phytosanitary Affairs will take place in two sessions: the first in Rome during CPM-15 and the other in Paris at the EPPO headquarters on 2020-04-14/16.