19

th

Meeting of the Panel on General Standards on Efficacy Evaluation
Milan (IT), 2019-03-18/19
The EPPO Panel on General Standards on Efficacy Evaluation met in Milan (IT) on 2019-03-18/19. Special thanks are due to Ms Ciampitti for the warm hospitality and excellent organization of this meeting. The Panel continued its work on the preparation of General Standards on efficacy evaluation.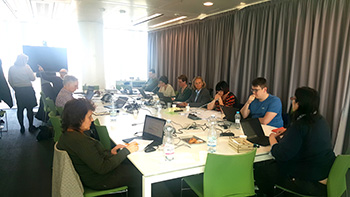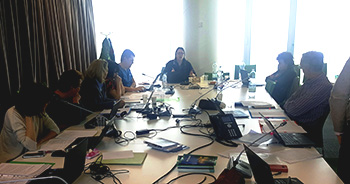 Revised and New Standards
The meeting focussed on three proposals for revision of General Standards and on the specifications for a new General Standard:
Revision of EPPO Standard PP 1/239 Dose expression for plant protection products

- The revision will be based on the

recommendations from the EPPO Workshop on dose expression held in Vienna in 2016 and on two published documents on dose expression in high growing crops: the 'Glossary of terms' and

'Guidance on how to measure crop parameters'. This revision will be drafted by an ad hoc Expert Working Group.

Revision of EPPO Standard PP 1/271 Guidance on comparative assessment – the revision was based on the recommendations from the

EPPO Workshop on Comparative Assessment (Lisbon, 2018-10-24/25). The Panel recommended the draft revision for country consultation.

Revision of EPPO PP 1/264 Mating disruption pheromones

– a revision of this Standard (which is currently a Specific Standard) was prepared by the Panel on Efficacy Evaluation of Fungicides and Insecticides and further worked on by the Panel on General Standards during the meeting. This draft revision was proposed to become a General Standard and to be sent for country consultation.

Efficacy evaluation of plant elicitors (new)

– the specifications for this Standard were agreed at the meeting and will be presented to the EPPO Working Party on Plant Protection Products for approval. This Standard will be prepared by an ad hoc Expert Working Group.
The Panel also discussed how to recommend measuring yield, in a more coherent way, in PP1 Standards on efficacy evaluation and considered new Zonal Examples which need to be prepared in the future.
The Panel on General Standards on Efficacy Evaluation will next meet at the EPPO Headquarters on 2020-02-18/20.