What's New in the EPPO Platform on Pest Risk Analysis?
The EPPO Database on PRA is regularly updated with new documents being posted. As of the 1st of May 2020, more than 1000 documents are available (e.g. pest-specific PRAs, commodity PRAs, quick scans).


For registered users, the dashboard has been reorganized so that all PRAs can be more easily managed.


The search tools have been improved with the addition of an 'Advanced search' in which different criteria can be combined.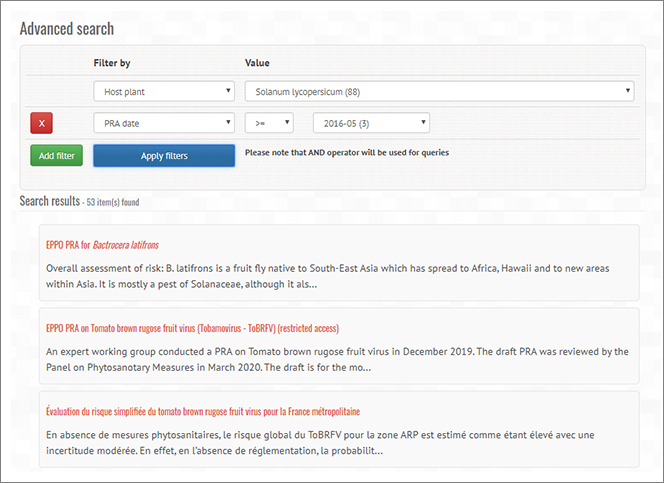 « back to 'EPPO Platform on PRAs'