80th Meeting of the Panel on Global Phytosanitary Affairs
Teleconference, 2022-01-24/26
The EPPO Panel on Global Phytosanitary Affairs met by videoconference on 2022-01-24/26. During the Panel meeting, representatives of the European region in IPPC subsidiary bodies and EWGs reported the key issues discussed during recent meetings. The Panel discussed the arrangements for an EPPO coordination meeting that will be organized before the next session of ​ the Commission on Phytosanitary Measures (CPM-16)

taking place virtually on 2022-04-05, 2022-04-07 and 2022-04-21. The coordination meeting will be useful to share ideas and information among EPPO countries, about topics considered by the CPM and will take place on 2022-04-04.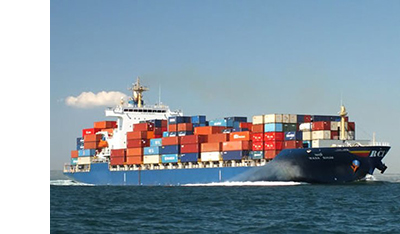 The Panel discussed the progress and challenges for the following topics for ISPMs or implementation:
Commodity-based Standards for phytosanitary measures;
e-Commerce;
Pest Outbreak Alert and Response Systems;
Design and use of systems approaches for phytosanitary certification of seeds;
Sea containers.
For sea containers, the Panel agreed that it would be very useful to organize an EPPO meeting in March 2022 to discuss more in detail the outcomes of the SCTF report

, explore ways to identify a European position on this topic and see how to get the EPPO region further involved in future discussion at the global level.
Three IPPC strategic issues covered by specific CPM Focus Groups were also considered by the Panel, namely:
The implementation of the IPPC Strategic Framework 2020–2030;
Climate Change and Phytosanitary issues;
Communication Plan.
The Panel discussed the IPPC ePhyto initiative and they welcomed the plan for a meeting of the EPPO Working group on this topic to be organized in March 2022.
The updated IPPC list of topics for IPPC Standards and the relevant EPPO stewards were considered. The European representatives in CPM bodies and vacancies were discussed, experts were proposed, and an EPPO call for nominations will be officially launched.
The next meeting of the EPPO Panel on Global Phytosanitary Affairs is scheduled for 2022-04-19/20 in Paris at the EPPO Headquarters.