EPPO Workshop on Implementation of ISPM 15
Riga, 2020-04-20/22
A Workshop on 'Implementation of ISPM 15' will be held in Riga from the 20th to the 22nd of April 2020. This Workshop is organized by EPPO in collaboration with the NPPO of Latvia. The main objective of the Workshop is to share experiences and views about the current and future implementation of the ISPM 15 requirements. The Workshop is addressed to:
NPPO experts
Decision making authorities
Senior inspectors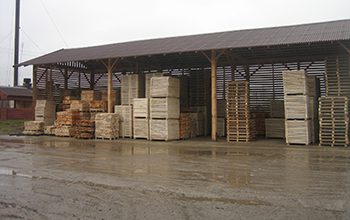 Wood packaging material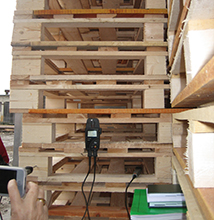 Heat treament of wood packaging material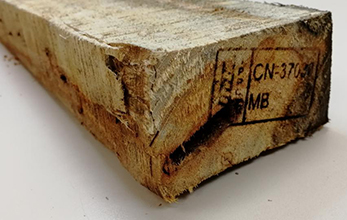 Non-compliant wood packaging material
Preliminary programme
ISPM 15 treatment and marking of Wood Packaging Material (WPM)
ISPM 15 rules for repaired WPM
National systems for production of ISPM 15-compliant WPM
Non-compliances of WPM and actions (for export and import)
Best practices in ISPM 15 implementation
Venue and accommodation
The meeting will take place in the hotel Park Inn by Radisson Riga Valdemara, Riga.
Park Inn by Radisson Riga Valdemara
Krogus iela 1,
Riga,LV-1048, Latvia
Participants will be accommodated in the same hotel where 40 rooms are pre-booked (single room around 50 €/night).
To book a hotel room click here

(please book your hotel room before 2020-03-15).
Registration and call for abstracts
Participants should register online

(as soon as possible).
The registration form also allows participants to propose a title and an abstract for an oral presentation. Please send us your proposals as soon as possible. Participants interested in giving presentations should indicate this in the registration form.
Registration fee will be 100 € covering the meeting room, coffee-breaks, lunches and the technical visit.
Visa: for participants who will need a visa, please register as soon as possible to ensure that the entire administrative procedure can be completed in time.
Contact
The contact person in Riga is Ms Gunita Šķupele:
Tel: +371 67550931
E-mail: gunita.skupele@vaad.gov.lv