76th Meeting of the Panel on Global Phytosanitary Affairs
Teleconference, 2020-09-03/04
The EPPO Panel on Global Phytosanitary Affairs met on 2020-09-03/04 by teleconference. The face to face meeting planned in Baku had to be cancelled as a consequence of the COVID-19 outbreak. The Panel meeting was held in the same week as the IPPC/FAO Regional Workshop for Europe and Central Asia (2020-08-31/09-01)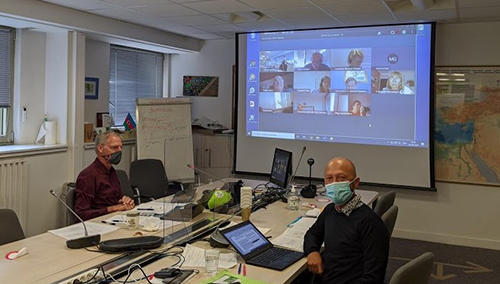 The Panel members discussed the following draft ISPMs which were under country consultation. The EPPO comments once finalized were shared with EPPO countries and the IPPC Secretariat through the Online Commenting System (OCS) and the EPPO countries were invited to endorse the comments:
Draft ISPMs for first consultation:
2019 and 2020 Amendments to ISPM 5 Glossary of phytosanitary terms

Focused revision of ISPM 12 Phytosanitary certificates in relation to re-export

Audit in the phytosanitary context

Commodity-based standards for phytosanitary measures
Five draft annexes to ISPM 28 Phytosanitary treatments for regulated pests were also sent by the IPPC Secretariat for first consultation and seven for second consultation. They were also considered by the Panel and EPPO comments were agreed.
The Draft CPM Recommendation on Safe provision of food and other aid which was sent for second consultation was discussed during the meeting.
The Panel members were updated by the representatives for Europe in IPPC groups on the outcomes of recent discussions. This included the latest developments in the discussion on the topics: authorization of entities to perform phytosanitary actions, pest risk management for quarantine pests, sea containers and ePhyto. The Panel was informed about the implementation of the activities planned for the International Year of Plant Health in 2020 which has now been prolonged till June 2021. The Panel was informed that EPPO is now involved in the FAO Global Action for Fall Armyworm Control

being part of the 'FAO/IPPC Technical Working Group on Quarantine and Phytosanitary in relation to trade'.
The meeting reviewed the EPPO nominations for CPM bodies for the European region and updated the EPPO stewards on the list of topics for ISPMs.
The next meeting of the EPPO Panel on Global Phytosanitary Affairs will take place on 2021-01-25/28.