EPPO Contingency Exercise Workshop for a Forestry Pest
Zlatibor, Serbia, 2018-11-27/29
- First Announcement -
A Contingency Exercise Workshop for a Forestry Pest will be held in Zlatibor, Serbia. The Workshop will start on Tuesday 27th of November at 09:00 and finish on Thursday 29th at 19:00.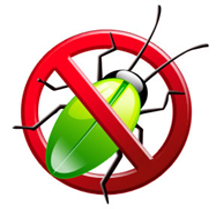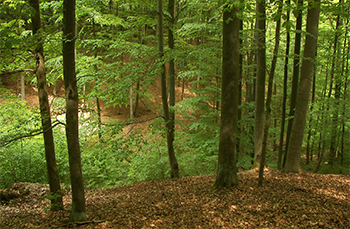 Kellerwald (DE) by Willow (own work) – Wikimedia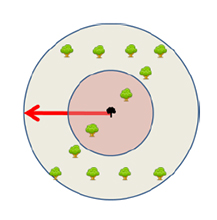 Purpose
The Workshop is part of our continuing follow up to the EPPO Council Colloquium in 2013 which recommended steps to improve contingency planning across the region and the exercising of those contingency plans.
The purposes of the workshop will be to:
i. Simulate the experience of a plant health emergency
ii. Experiment with responses to an emergency
iii. Test whether relevant contingency plans are available and adequate
iv. Test availability and relevance of other resources, e.g. EPPO guidance
v. Provide experience in communicating key messages during an emergency
vi. Learn why and how to develop contingency plans
vii. Learn how to carry out an emergency response exercise
Participants
Ideally the workshop will include a mix of participants who are potentially involved in outbreaks of quarantine pests for forestry in their own countries, with different roles and expertise (scientific, technical, policy and communications). There will be a maximum of 60 places and if necessary the Secretariat will allocate these to ensure a good mix of expertise and coverage of the region.
Format
Participants will be split into four groups for the exercise. Each group will act as an "Outbreak Management Team" for a scenario based on a finding of a quarantine pest for forestry with implications also for urban trees. In the three days of the exercise we will work through developments and responses in the first month of such an outbreak. To make the exercise realistic details of the scenario will not be shared with participants in advance, but the necessary information on the chosen pest, reference materials etc. will be provided on site or available online.
Within each group, there will be four roles:
i. operations (practical issues and resources)
ii. communications (internal and external, written and spoken)
iii. scientific and technical (science, mapping, modelling, risk assessment etc.)
iv. planning (overall management of the response, including policy aspects)
The language of the workshop will be English, but depending on demand it may be possible for one of the groups to work partly in another language. The workshop will include some role playing, for example interviews with journalists about official actions connected to the outbreak, and a public meeting for stakeholders affected by the actions.
Pre-registration
Deadline for pre-registration is 2018-09-15. You will be asked to give a brief description of your current role and expertise. We will let you know by 18th September if you have been allocated a place and will invite you to register and book your accommodation by 30th September.
Registration fee for the NPPOs of the EPPO member countries. The payment should be made by 2018-09-30.
A registration fee of 120-150 EUR [amount to be confirmed] (which will cover transfers to and from Belgrade airport, meeting rooms, coffee breaks, lunch, all other meeting facilities) can be paid online by credit card, although the possibility to pay by bank transfer still exists.
A reduced registration fee of 75-100 EUR [amount to be confirmed] is available to those not requiring the transfers. Explanations of the payment procedure, receipts etc. are given in the online meeting registration system.