56th meeting of the Panel on Phytosanitary Measures
Brussels, 2017-10-09/11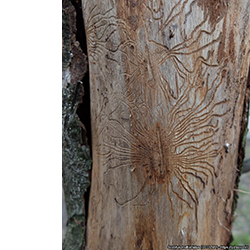 The 56th meeting of the Panel on Phytosanitary Measures took place in Brussels at the kind invitation of the National Plant Protection Service of Belgium. The main task of this Panel is to evaluate risks presented by specific pests and design phytosanitary measures to avoid their introduction and spread. The following points were discussed:
Guidance on buffer zones
The Panel finalized the draft document providing guidance to risk assessors and risk managers to define buffer zones. It will be circulated for comments.
Soil and growing medium attached to plants for planting
Following EPPO Council declaration on soil and growing media in 2016 and the review of ISPM 40 International movement of growing media in association with plants for planting by the Panel, Council further agreed in 2017 that 'soil and growing media with plants are high risk for plant health but evaluating the specific risks is not a priority. The first step should be that import is restricted, so that the industry needs to provide information for the approval of a specific growing medium which is not in the Annex to ISPM 40'.
Communication between diagnosticians and risk managers to address issues concerning diagnostic results, uncertainty and viability of what is detected
The Panel discussed how to improve communication with plant health laboratories in the light of revision of PM 7/76 Use of EPPO Diagnostic protocols.
TNT Traces
Mr Gouthière (EU) presented the recent developments of this EU database, in particular the plant health aspects of TNT TRACES .
Revision of Standard PM 3/64 Intentional import of organisms that are plant pests or potential plant pests
The Panel discussed whether this Standard should be revised to help the revision of the EU regulation for import of regulated pests for scientific purposes. Member countries will be consulted on the priority to be given to this work.
New specification
A specification for a expert working group aiming at defining measures to prevent the introduction of bark beetles and ambrosia beetles on non-coniferous wood into the EPPO region was agreed.
DROPSA
The Panel agreed that very useful information of pests likely to be introduced into the EPPO region with the import of fruit has been gathered during this project. It was recommended to add several pests to the EPPO Alert List in the coming year.
Review of PRAs to consider management options
The Panel considered several PRAs to agree on phytosanitary measures to be recommended for the pests concerned.
Update the Project on Regulated Non-Quarantine Pests (RNQPs)
The Panel was presented with the progress on the RNQP project and had a brainstorming session on possible follow-up of the project.
EPPO Platform to exchange information on national PRAs
A specification has been agreed and a pilot will be developed in the coming months.
The next Panel meeting will be in Paris on 2018-03-27/29