3rd Expert Working Group on extrapolation tables for minor uses
Bologna (IT), 2015-04-13/15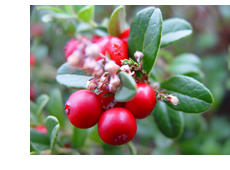 The 3rd meeting of the Ad hoc Expert Working Group on extrapolation tables for minor uses took place in Bologna (IT) on 2015-04-13/15. Special thanks are due to Mr Drei (Dow Agrosciences) for the warm hospitability and to both Mr Drei and Ms Nyary for the excellent organization of this meeting. The meeting focused on extrapolation tables for effectiveness of fungicides and insecticides to accompany EPPO Standard PP1/257 Efficacy and crop safety extrapolations for minor uses. The main objective for the expert working group was to revise the extrapolation tables already published on the EPPO website and to work on new tables.
Mr Galassi participated in the opening and on behalf of the Phytosanitary Service of the Emilia-Romagna Region and presented an overview of the agriculture in the region and the activities of the Regional Service.
During the meeting, the experts reviewed the following published extrapolation tables considering proposals for new extrapolation possibilities:
Effectiveness of insecticides:
- Pome fruit
- Stone fruit
- Solanaceous crops
- Allium vegetables
- Flower bulbs and -tubers and bulb- and tuber flower crops
- Cucurbitaceous crops
- Leafy vegetables
- Tree nuts
New extrapolation tables for specific crops and crop groups
The following tables were studied by the experts:
- Effectiveness of Fungicides: 'Currants and berries', 'Tobacco'
- Effectiveness of Insecticides: 'Currant and berries' and 'Peas and beans'
The Panel considered the following presentation listing the crop species for the group 'Currants and berries' with pictures to be useful.
The expert working group also discussed tables for generic pests or diseases (i.e. affecting several different crops and crop groups) and agreed on the following generic tables:
- Damping-off diseases
- Soil and air borne fungal diseases
- Whiteflies
- Thrips
- Nematodes
The expert working group set a programme for future work for the production of new extrapolation tables for specific crop groups (or crops) and generic tables. All revised and new tables will be submitted to the Working Party on Plant Protection Products for approval and will be then published on the EPPO website.
The dates and place for the next meeting will be decided by the Working Party on Plant Protection Products.