21st Meeting of the Panel on PRA Development
Paris, 2012-01-24/26
The 21st Meeting of the Panel on PRA Development was held in the EPPO headquarters in Paris on 2011-01-25/28. The Panel mainly foc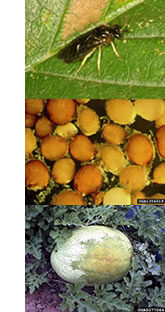 used on the Express Scheme for Pest Risk Analysis. This new scheme provides a simplified procedure for undertaking a rapid PRA to determine whether an organism has the characteristics of a quarantine pest, and if appropriate, to identify potential management options.
The Panel tested the scheme on pests from the Alert List (or candidate for the Alert List): Aproceros leucopoda (a forest insect pest), Neoleucinodes elegantalis (a tomato insect pest), Heterodera zeae (a nematode pest on maize), and Acidovorax citrulli (a bacterium on cucurbits).
The Panel agreed that the Express PRA scheme was good to allow the rapid acquisition of a full picture of risks associated with a pest. It was reviewed in detail and amended to improve clarity. The revised version will be presented to Panel on Phytosanitary Measures which will meet in 2012-03-13/15. A computerized version within CAPRA will be prepared.
The Panel was presented a detailed overview of EFSA Plant Health activities by Mr Stancanelli. The Panel also discussed its future activities.