51st Meeting of the Panel on CPM Affairs
Paris, 2012-04-11/12
The Panel on CPM Affairs met at the EPPO Headquarters in Paris on 2012-04-11/12. The panel considered the following draft Inter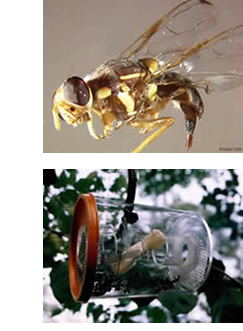 national Standards for Phytosanitary Measures (ISPMs) in order to make recommendations for the Standards Committee in preparing standards for the forthcoming IPPC country consultation period:
Annex 1 to ISPM 15.
Protocol to determine host status of fruits and vegetables to fruit fly (Tephritidae) infestation.
Draft Appendix to ISPM 12 (2011) Electronic certification, information on standard XML schemas and exchange mechanisms.
Draft annex to ISPM 20 (2004) Phytosanitary pre-export clearance.
Phytosanitary Procedures for fruit fly (Tephritidae) management.
Draft annex to ISPM 26 Establishment of fruit fly quarantine areas within a pest free area in the event of an outbreak.
Based on the discussions, the EPPO CPM Panel were able to agree on a number of recommendations for the development of these ISPMs. After a positive experience last year, the IPPC online comments system (OCS) will be used once again to collect country comments. In September (following the consultation period over the summer), EPPO member countries will be invited to take EPPO comments into account when preparing their individual replies to the IPPC Secretariat.