49th Meeting of the Panel on CPM Affairs
Riga, 2011-09-05/08
The Panel on CPM Affairs met in Riga on 2011-09-05/08 at the invitation of the Plant Protection Service of Latvia. The Panel considered the following draft International Standards for Phytosanitary Measures (ISPMs), under the IPPC consultation ending 2011-09-30:
Draft amendments to ISPM 5. Glossary of phytosanitary terms;
Draft revision to Supplement no. 1. Guidelines on the interpretation and application of the concept of official control for regulated pests of ISPM Glossary of phytosanitary terms;
Draft annex 4 to ISPM 11:2004. Pest risk analysis for plants as quarantine pests and consequential changes in core text of ISPM 11:2004;
Draft revision to Annex 1 of ISPM 15:2009. Approved treatments associated with wood packaging material;
Draft Annex to ISPM 27:2006: Trogoderma granarium;
Draft Annex to ISPM 28:2007.Vapour heat treatment of Cucumis melo var. reticulata for Bactrocera cucurbitae;
Draft Annex to ISPM 28:2007. Heat treatment of wood packaging material using dielectric heat.
Based on the discussions, the EPPO CPM Panel were able to agree on recommendations for the development of these ISPMs. This year the new IPPC online comments system (OCS) was used to make comments and to share them with EPPO member countries, which were invited to take them into account when preparing their individual replies to the IPPC Secretariat.
The EPPO Secretariat would like to thank the local organizers at the Latvian Plant Protection Service and also the Latvian Ministry of Agriculture for their warm hospitality and excellent organization and of the meeting in Riga.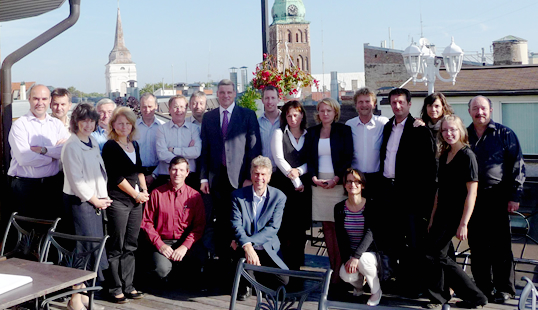 Participants - View more pictures