PRATIQUE / EPPO Workshop on Pest Risk Analysis
- Towards a new EPPO decision support scheme for Pest Risk Analysis -
Hammamet (TN), 2010-11-23/26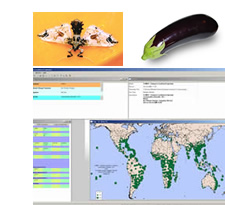 National Plant Protection Organizations are increasingly confronted with threats from emerging pests. Pest risk analysis (PRA) is central to tackling emerging pests since it not only provides a procedure to assess the risks of entry, establishment and impacts but can also be used to identify the most appropriate options for the prevention of entry and management of outbreaks in emergencies. Since the 1990s, EPPO has developed schemes for Pest Risk Analysis, but major challenges have been identified:
The lack of sufficient data required to effectively analyse the risks posed by pests to all countries in the region,
The need to assess risk and analyse management options in ways that are meaningful, consistent, reliable and take account of uncertainty,
The importance of ensuring the PRA process is efficient and practical for end-users.
In 2007 the EU project PRATIQUE was launched to address these three major challenges. As the project is entering its final stage and although it has been developed with the collaboration of pest risk analysts, it was considered to be important to test the outcomes of the project with as many pest risk analysts as possible. In particular it was considered essential to ensure that any revision to the EPPO PRA decision support scheme emerging from PRATIQUE, will correspond to the needs of pest risk assessors as well as pest risk managers and be "fit for purpose".

For this reason, EPPO and PRATIQUE conducted a workshop in Hammamet, Tunisia with 57 participants from 20 EPPO Member Countries, Canada and the United States.

The workshop was opened by Mr Nasraoui, Head of the Tunisian National Plant Protection Organisation who welcomed the participants and highlighted the importance of Pest Risk Analysis for NPPOs.

As an introduction a presentation of the PRATIQUE project was made by its coordinator, Mr Baker (Food and Environmental Research Agency, Fera, UK). Activities conducted on PRA in the European Food Safety Authority (EFSA) were also presented by Ms Ceglarska (Head of the Unit Plant Health in EFSA, IT) and Mr MacLeod, Coordinator of the EFSA project on PRA, Prima Phacie (Fera, UK).
The meeting consisted of presentations of the different outputs by the relevant PRATIQUE partners followed by testing of the procedures and tools developed based on pre-selected case study pest species: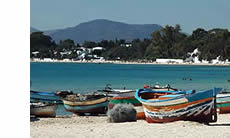 Eichhornia crassipes (plant)
Bactrocera invadens (insect)
Saperda candida (insect)
Meloidogyne enterolobii (nematode)
Feedback forms were provided for experts to present their comments in a written form. These have been collated and analysed by the EPPO Secretariat (the summary answers are presented in the form of charts, detailed comments are still being analysed).
Presentations
Introduction
Presentation of the PRATIQUE project - R Baker (Fera, York, GB)
Objectives of the workshop - F Petter (EPPO) & R Baker (Fera, York, GB)
Plant Health Risk Assessment at EFSA - E Ceglarska (EFSA)
Prima Phacie - an EFSA project on PRA - A MacLeod (Fera, York, GB)
Tools for visualising and summarising risk and uncertainty
PRA Visualizer – A tool for assisting author summary - A Leach (Imperial College, London, GB)
Risk matrix models - J Holt (Imperial College, London, GB)
Presentations of case study pests
Eichhornia crassipes (plant) - S Brunel (EPPO)
Bactrocera invadens (insect) - A MacLeod (Fera, York, GB)
Saperda candida (insect) - G Schrader (JKI, DE)
Meloidogyne enterolobii (nematode) - M Suffert (EPPO)
Revision of the entry section of the EPPO PRA scheme
Presentation of the suggested changes - A Leach (Imperial College, London, GB) & F Petter (EPPO)
Inventory of datasets useful for PRA - M Kenis (CABI) & F Petter (EPPO)
Revision of the establishment section of the EPPO PRA scheme
Presentation of the suggested changes - (G Schrader, JKI, DE)
Revision of the spread section of the EPPO PRA scheme

Qualitative scheme
Presentation of the suggested changes - F Petter (EPPO) & R. Baker (Fera, York, GB)
Spread modules
Generic spread module - Purpose and concepts - W van der Werf (LEI, Wageningen, NL)
Generic spread module applied to Diabrotica virgifera - C Robinet (INRA, Orléans, FR)
Generic spread module: how to lauch the spread module in practice? - C Robinet (INRA, Orléans, FR)
Revision of the section on economic impact: Part I, environmental impact
Presentation of the suggested changes - M Kenis (CABI)
Revision of the section on economic impact (qualitative and quantitative models): Part II economic and social impact
Presentation of the suggested changes - J Bremmer (LEI, Wageningen, NL)
Invasive Risk Impact Simulator (IRIS) - A Leach (Imperial College London, GB)
Revision of the section on management
Presentation of the suggested changes - F Petter on behalf of Imperial College
Risk management phase of the PRA: the next steps? - R Baker & F Petter on behalf of Imperial College
Mapping
Protocol for mapping climatic suitability - S Brunel (EPPO), R Baker (Fera, York, GB) & M Dupin (INRA, Orléans, FR)
Mapping endangered areas - M Dupin (INRA, Orléans, FR) & R Baker (Fera, York, GB)
Conclusions
Summary and review of issues raised during the Workshop