5th Meeting of the Resistance Panel on Plant Protection Products
Oeiras (PT), 2010-09-28/29
The Resistance Panel on Plant Protection Products met in Oieras, near Lisbon on 2010-09-28/29, at the kind invitation of the Portuguese NPPO. Special thanks are due to Ms Cavaco and her colleagues for their warm hospitability and fine organization of this meeting. The participants had the opportunity for a technical visit to vineyards of Carcavelos.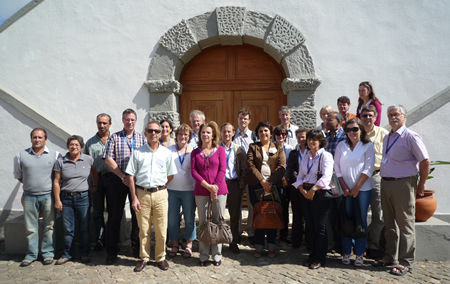 An overview of the problems of resistance in Portugal in relation with the different types of products were presented by Ms Cavaco. A regular topic on the agenda is the update from the Resistance Action Committees (RACs). Ms Salas (Herbicide RAC – European Group), Mr Nauen (Insecticide RAC), and Mr Genet (Fungicide RAC) informed the Panel of the new developments in their respective Committees. The Panel was informed of the new resistance action group NORBARAG (NORdic BAltic Resistance Action Group) covering Denmark, Estonia, Finland, Latvia, Lithuania, Norway and Sweden.
The Panel was acquainted with the improvements to the French Alert List on resistance, which was first presented to the Panel in 2008. The database aims to give the scientific community, field technicians, advisors and regulatory authorities the most current information on resistance to certain active substances, and it will soon be published online.
The Panel discussed the draft standard on Guidance on comparative assessment, in particular the chapter on Assessing comparability regarding risk of developing resistance and finalized the draft. The Panel further discussed the proposed article for the Bulletin OEPP/EPPO Bulletin on a method to assess the number of necessary modes of action to address resistance issues. This article will be improved and circulated for a review to independent experts before publication.
Finally, the Panel discussed future workshops on resistance. It considered that Tuta absoluta, the tomato leaf miner is a challenging and important subject for a workshop in 2011. It finalized the programme of the forthcoming Workshop on azole fungicides and septoria leaf blotch control (Harpenden, GB, 2010-12-07/09).
The Panel will next meet on 2011-09-07/08 at Rothamsted Research (Harpenden, GB) following the Rothamsted Resistance Conference.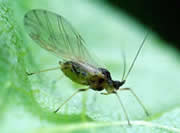 Myzus persicae
(wikimedia commons)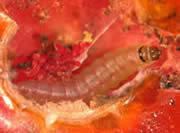 Tuta absoluta
(Marja van der Straten, PD, NL)