46th Meeting of the Working Party on Phytosanitary Regulations
Bled, Slovenia, 2008-06-24/27


The 46th meeting of the Working Party on Phytosanitary Regulations took place in Bled, on 2008-06-24/27 at the kind invitation of the Slovenian NPPO. The Working Party reviewed the work of the Panels placed under its authority, directed their future work, and made a number of recommendations to EPPO Council. It also discussed global phytosanitary issues.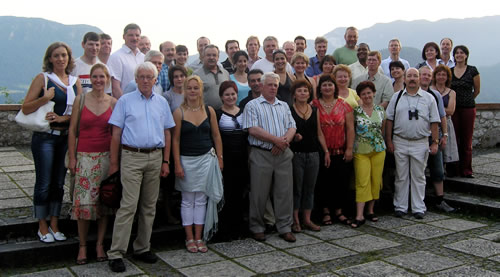 View more pictures

EPPO Standards
The following EPPO Standards were considered ready to be submitted for approval by Executive Committee and Council in September 2008:
General Phytosanitary Measures (series PM 1)
Revision of PM 1/2, by addition of the following pests to the List of pests recommended for regulation:
Pests absent from the region (A1): Xanthomonas axonopodis pv. poinsettiicola;
Pests present in the region (A2): Tetranychus evansi, Polygonum perfoliatum and Eichhornia crassipes.

Phytosanitary procedures (series PM 3)
Elements common to inspection of places of production, area-wide surveillance, inspection of consignments and lot identification
Phytosanitary procedure for strawberry plants: consignment inspection

Production of Healthy Plants for Planting (series PM 4)
Certification scheme for grapevine PM 4/8(2)
Certification scheme for strawberry PM 4/11(2)

Diagnostics (series PM 7)
Fungi: Plasmopara halstedii, Mycosphaerella dearnesii & M. pini
Nematodes: Heterodera glycines, Ditylenchus destructor & D. dipsaci, Radopholus similis
Provisional approval for: Diaporthe vaccinii, Guignardia citricarpa, Monilinia fructicola, Meloidogyne chitwoodi & M. fallax

National regulatory control systems (series PM9)
Heterodera glycines: procedures for official control
Ambrosia artemisiifolia: procedures for official control

Phytosanitary treatments (series PM 10)
Hot water treatment of Dracaena and Yucca cuttings against Opogona sacchari
Sulfuryl fluoride fumigation of dried fruits and nuts to control various stored-products insects
Heat treatment of wood to control insects and wood-borne nematodes
Methyl bromide fumigation of wood to control insects
Disinfestation of round and sawn wood with ionizing radiation
Low energy electron treatment of cereal seed against fungi
Irradiation of stored products to control stored-product insects in general
Fumigation of cut flowers to control insects and mites
CPM issues
The Working Party was informed about subjects discussed by the Commission for Phytosanitary Measures and by the Standards Committee.

The Working Party discussed the interpretation of the term "Public Officer" by the FAO legal office and agreed on an EPPO position stating that it was not acceptable that such interpretation allows for issuance of phytosanitary certificates by private persons or companies. The Working Party drafted a paper for endorsement by the EPPO Council.

The Working Party discussed the issue of recognition of pest-free areas to prepare discussion by experts in the IPPC Open-ended Working Group to undertake a Feasibility Study on the International Recognition of Pest Free Areas. Regarding ISPMs and EPPO Standards on the same subject, the Working Party agreed that the relevant EPPO Panels should be consulted to assess differences.
PRA
The Working Party reviewed the system established to perform PRA in the EPPO region and made suggestions for improving the procedure. The Working Party established a list of pests for which PRA should be performed or evaluated in 2009:
National PRAs produced by members for Diaphania indica, Diaphania perspectalis, and Phytophthora kernoviae should be evaluated by the Panel on Phytosanitary Measures.
Expert Working Groups for PRA should be organized for Tomato viroids, Meloidogyne minor and M. enterolobii, Leucinodes orbonalis, Hydrocotyle ranunculoides, Nysius huttoni, and Bactrocera invadens.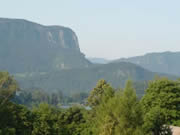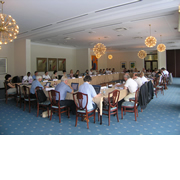 Other topics
The Working Party reviewed the progress report of the Panel on Alien Invasive Species and agreed with its work programme. It noted that some difficulties existed to make use of EPPO work on invasive alien plants at national level (e.g. in many countries a clear legal basis for NPPOs to be able to act is lacking, competences are often divided over different Ministries, NPPOs which have a role regarding invasive plants lack resources and specific expertise, support from research is very limited).

The Working Party was informed of all standards being developed by the Organization. The following draft standards were recommended for country consultation:
Guidelines for development of a code of conduct on horticulture and invasive alien plants (new PM 3)
National regulatory control system for Eichhornia crassipes (new PM 9)
The situation of wheat stem rust Ug99 (a strain of Puccinia graminis f.sp. tritici) was considered, and it was concluded considering its dispersal mechanisms, that quarantine measures were not adequate to stop the spread of stem rust. The Global Rust Initiative is coordinating action against this pathogen.