44th Meeting of the Working Party on Phytosanitary Regulations
Palic, Serbia, 2006-06-20/23
The 44th meeting of the Working Party on Phytosanitary Regulations took place in Palic, on 2006-06-20/23, at the kind invitation of the Serbian NPPO. The Working Party reviewed the work of the Panels placed under its authority, directed their future work, and made a number of recommendations to EPPO Council. It also discussed global phytosanitary issues. The main recommendations and issues discussed are presented below.
Courtesy Steve Ashby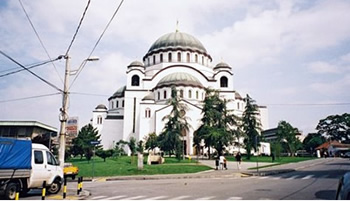 EPPO Standards
The following EPPO Standards were considered ready to be submitted for approval by Executive Committee and Council in September 2006:

General Phytosanitary Measures (series PM 1)
Revision of PM 1/2, by adding to the List of Pests Recommended for Regulation:
Pests absent from the region (A1): Homalodisca coagulata, Phytophthora lateralis
Pests present in the region (A2): Paysandisia archon, Rhynchophorus ferrugineus, Crassula helmsii, Pueraria lobata and Solanum elaeagnifolium.
Phytosanitary procedures (series PM 3)
Phytosanitary procedure on Meloidogyne chitwoodii and M. fallax: sampling of tubers for detection
Export certification and import compliance checking for potato tubers
Testing of potato cultivars to assess resistance to Globodera rostochiensis and G. pallida
Disinfection procedures in potato production
Guidelines for the management of Invasive Alien Species or potentially Invasive Alien Species which are intended for import or have been intentionally imported.
Pest Risk Analysis (series PM 5)
Revised version of the EPPO decision support scheme for Pest Risk Analysis for quarantine pests.
Diagnostics (series PM 7)
General standards
Use of EPPO diagnostic protocols
Documentation and reporting on a diagnosis.
Diagnostic protocols
Insects: Popillia japonica, Toxoptera citricida
Fungi: Gymnosporangium spp.
Virus: Beet necrotic yellow vein virus (Benyvirus).
National regulatory control system (series PM 9)
National regulatory control system for Synchytrium endobioticum.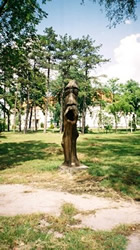 EPPO's mission, goals and strategy
The Working Party reviewed a document on EPPO's mission, goals and strategy based on the recommendations made by the heads of NPPOs during the Workshop in Sochi (2004-06-08/11) and the draft strategy which was presented in the Council session 2005. The new Director-General was charged to make this strategy operational and therefore prepared this document. The main goals are as follows:
New tasks
EPPO should play major role in organizing internationally conducted PRA in the EPPO region
EPPO should expand its role in addressing diagnostic needs
EPPO should develop and maintain a database of diagnostic abilities in its member countries.
Existing output to increase
More activities should be conducted on Invasive Alien Plants
EPPO should provide guidance on eradication and containment
EPPO should help members with the implementation of ISPMs.
Existing output to be consolidated
EPPO will continue to provide selected, reviewed or validated documentation on pests to members
EPPO will continue to assist members in establishing collective views on issues discussed at a global level in relation to the IPPC and to the SPS agreement.
Finally activities on Certification schemes should gradually stop.
Commission on Phytosanitary Measures issues
The Working Party was informed about subjects discussed at the Commission for Phytosanitary Measures (CPM) and at the Standards Committee.
PRA
The Working Party reviewed the system established to perform PRA in the EPPO region and made several suggestions for improving the procedure. The Working Party established a list of pests for which PRA should be performed or evaluated in 2007:
National PRAs produced by members for Eutypella parasitica, Fusarium foetens, Phytophthora kernoviae and Blueberry scorch virus should be evaluated by the Panel on Phytosanitary Measures.
Expert Working Groups for PRA should be organized for Platypus mutatus, Tetranychus evansi and Lissorhoptrus oryzophilus.
EPPO Lists
The Working Party approved the document "EPPO pest lists: purpose and procedures" and added an arrangement for a transition period stating that it should be possible to add a pest to the list of Pests Recommended for Regulation on the basis of a national PRA. In such cases, the national PRA should be reviewed by the Panel on Phytosanitary Measures which will make recommendations, when appropriate, to the Working Party on Phytosanitary Regulations. The Working Party also recommended that the Panel on Phytosanitary Measures discusses further the operation of the Action list and makes suggestions for the next Working Party meeting.
EPPO List of Invasive Alien Plants
The Working Party approved the EPPO List of Invasive Alien Plants. This list includes plants that have been identified as posing an important threat to plant health, the environment and biodiversity in the EPPO region. EPPO countries are encouraged to take measures to prevent their further introduction and spread. Mediterranean species have been added, as well as an aquatic plant. The Working Party recommended that basic training on the PRA decision support scheme should be organized by EPPO and an advanced level training session should be organized in cooperation with the UK. The Working Party also supported the organization of an Inspectors' Workshop on inspection methodology.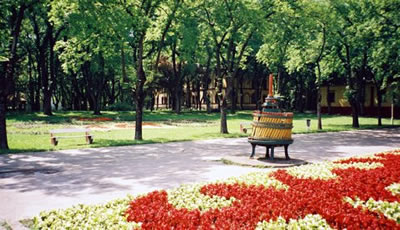 Terms of Reference of Panels
The Working Party approved terms of reference for the Panel on PRA development and the Panel on Phytosanitary Measures for Potato.
Discussion on phytosanitary risks presented by movement of rooted plants for planting
The Working Party agreed that movement of "rooted plants for planting grown for more than one growing period before import" presents a phytosanitary risk and made the following recommendations:
No new standards need to be developed but communication about existing EPPO Standards related to plants with growing medium attached should be improved and their implementation by EPPO member countries encouraged
It is essential to ensure that exporting countries implement existing requirements and that appropriate import inspection is conducted to detect non-compliance
EPPO should consider recommending post-entry inspection (define purpose and delays, conditions of containments of plants). Information could be collected on how such inspections are performed in member countries during the Workshop for Phytosanitary Inspectors.
A draft standard on the Production of pathogen-tested herbaceous ornamentals was recommended for country consultation. The Working Party was also informed of all standards being developed by the Organization.