36th Meeting of the Working Party on Plant Protection Products
Ankara, 2006-05-16/18
The 36th Meeting of the Working Party on Plant Protection Products took place in Ankara on 16-18 May 2006, at the kind invitation of the Turkish Ministry of Agriculture and Rural Affairs. The meeting took place at the Ankara Plant Protection Research Institute. There were 24 participants from 19 EPPO countries and the ECPA. Special thanks are due to Mr Birol Akbas, who provided excellent organizational support and, together with his colleagues from the Institute, arranged a most interesting technical visit. The participants enjoyed the visit to famous Kavaklidere Winery and its vineyards near Ankara where they learned about wine production in Turkey and, more generally, about its great potential for agricultural production.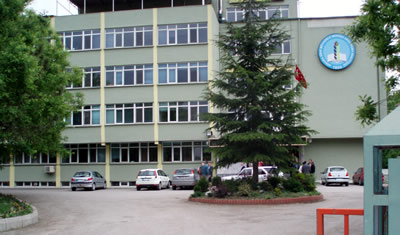 This EPPO Working Party directs and supervises the technical work of many EPPO Panels concerned with the registration of plant protection products. The report of the meeting prepared for the EPPO Council and Executive Committee presents in greater detail the discussions, decisions and recommendations which were made by the Working Party; some of major points are summarized here.
EPPO Standards for approval
The Working Party on Plant Protection Products continues to approve a steady flow of new or revised EPPO Standards in series PP1 Efficacy Evaluation of Plant Protection Products. Altogether 3 general and 18 specific standards in this series are to be submitted to the Executive Committee and Council of EPPO in September 2006 for definitive approval and publication.
The revision of 2 general standards on efficacy evaluation PP 1/152 Design and analysis of efficacy evaluation trials and PP 1/135 Phytotoxicity assessment and a new standard entitled 'Harmonized classification and coding of the uses of plant protection products' have been finalized. This new standard proposes a harmonized classification of the uses of plant protection products to facilitate the exchange of data for the purpose of registration, and provides for a system of codes for such uses forming part of the EPPO code system. Its aim is to provide a system for consistently characterizing product uses, so that uses in different countries can be compared and assessed for their potential equivalence. It consists of a textual part and the associated set of codes. The proposed system of uses, and associated set of codes, is intended to be flexible and open ended. The lists of codes are still in the consultation phase and are available on the EPPO website.
Twelve specific standards on efficacy evaluation have been revised: Aphids on bush and cane fruit (to replace PP 1/21); PP 1/20 Aphids on cereals, PP 1/43 Atomaria linearis, Thrips angusticeps, Clivina fossor; PP 1/49 Weeds in brassica oil crops; PP 1/50 Weeds in maize; PP 1/51 Weeds in potato; PP 1/52 Weeds in sugar and fodder beet; PP 1/63 Weeds in sunflower; PP 1/71 Aphid vectors of persistent viruses on seed potatoes; PP 1/158 Regulation of growth in pome fruit: orchard applied, pre-harvest applications; PP 1/193 Tipula larvae in grassland; PP 1/209 Pegomya spp. on beet and spinach.
Six new standards have been developed: Cutworms in arable crops; Leaf eating insects in beet; Wheat blossom midges on cereals (C. tritici, S. mosellana); Aphids in strawberry; Eriosoma lanigerum and Regulation of growth in pome fruit: post-harvest or 'in store' applications.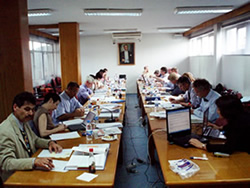 In the series PP2 on Good Plant Protection Practice, a small (but important) revision in the standard PP 2/27 Citrus, under the heading Ceratitis capitata (Basic strategy) was approved. The last paragraph about the use of Sterile Insect Technique (SIT) should no longer state that SIT as a method has failed in Mediterranean countries, but should reflect the fact that considerable progress in development and integrated application of the SIT against Medfly has been achieved and that some Mediterranean countries widely use this method.
Programme of Activity
The Working Party realized that the whole programme of activity centres around the creation and revision of general and specific standards on efficacy evaluation. It was clear that these standards are very much in demand and their maintenance and further development is a key activity of the Organization. A large number of new specific standards was proposed.

The Working Party re-considered its future activities discussing a possible expansion into other areas of plant protection, namely issues concerning minor uses and mutual recognition. It supported the creation of the permanent Resistance Panel on Plant Protection Products and approved its Terms of Reference.

The Working Party also had a possibility to discuss the document on EPPO's mission, goals, strategy and operational plan from 2006 to 2009.
The next Working Party meeting is planned to take place in Romania, 2007-05-22/24.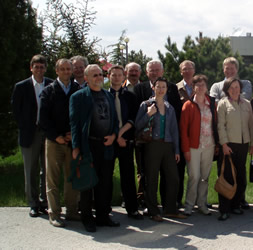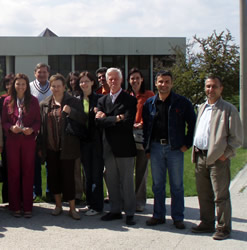 Visit to the Kavaklidere Winery near Ankara