3rd Meeting of the ad hoc Panel on technical requirements for laboratories
Paris, 2006-02-02/03
The 3rd Meeting of the ad hoc Panel on Technical Requirements for Laboratories was held in Paris, at the French Ministry of Agriculture on 2006-02-02/03.

After its 2005 meeting, the Panel wished that ISO was made aware of the EPPO draft in order to recognize it as an application document of ISO Standard 17025. In parallel, the draft was circulated to all EPPO countries for consultation. The Panel reviewed the comments on the draft made during the country consultation phase, as well as comments made by ISO. ISO did not agree that the EPPO draft could be used as an application document, because some parts of the ISO text had been modified. The Panel decided to revise completely the structure of the draft. 2 Standards will be prepared: one on accreditation and one on basic requirements for a quality system. The Standard on accreditation will include 2 columns, one with the ISO text, and the other with EPPO comments on the way to implement it.

The Panel also discussed priorities for future EPPO activities in the field of diagnosis and quality assurance. In particular, it stressed the need to work further on ring-testing and proficiency testing. The Panel will next meet in 2006-07-04/06 in Rennes (FR).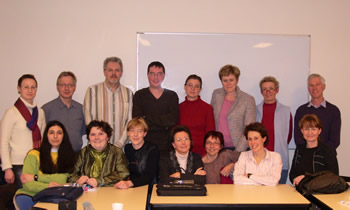 Courtesy Ms Becheva