Fifth joint EPPO/NAPPO Meeting
Kuusamo (FI), 2005-01-25/28
For five years, the Standards Panel of NAPPO and the Panel on ICPM Affairs of EPPO have been holding an annual joint meeting. This is the opportunity for both Organizations to identify common areas of work and to have fruitful exchanges on issues related to the agenda of the Interim Commission for Phytosanitary Measures. In 2005, this meeting took place in Kuusamo, at the kind invitation of the NPPO of Finland.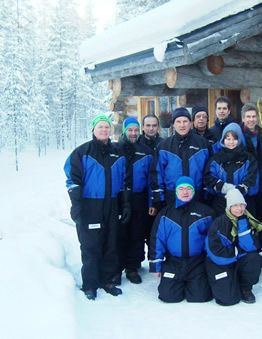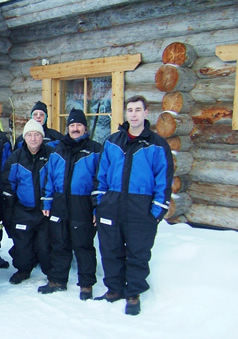 NAPPO presented its respective Panels and Regional Standards. Concerning the NAPPO Panels, the following points were noted:
A new Panel is in charge of preparing guidelines on electronic certification.
A new Panel is in charge of invasive species.
The accreditation Panel will conduct audits in member countries to verify how NAPPO standards are implemented (each country adopts the standard with a definite intention of implementation).
The forestry Panel is closely involved with the organization of NAPPO workshops on ISPM 15 as well as with the IPPC Workshop to be held in Vancouver on 2005-02/28-03/04.
The potato Panel will continue its collaboration with EPPO to prepare an international standard on mini-tubers and micro-plants of potato.
The grain Panel will collaborate with the PRA Panel on Phakopsora pachyrhizi and Tilletia indica.
The Panel on PRA has work assignments on Phytophthora ramorum.
The Panel on plants for planting is reviewing the position paper on the importation of plants for planting. These activities resulted from the wish expressed by NAPPO countries to strengthen their regulations on imports of plants for planting.
EPPO indicated that the EPPO potato-commodity Standard had been adopted. 20 diagnostic protocols have also been adopted, the total number of EPPO diagnostic protocols being now 57. It was explained that the EPPO pest lists will be restructured to consist of a list of regulated pests (pests already regulated by many EPPO member countries), an action list of pests which are recommended by EPPO Council for regulation, but not yet regulated, the existing Alert list. All three lists will be also maintained on the website. The programme on phytosanitary procedures was presented, in particular the official control guidelines for Diabrotica virgifera and inspection procedures for consignments for various commodities including strawberry plants, chrysanthemum plants for planting and cut flowers, tomato seeds. It was explained that the EPPO PRA standards on pest risk assessment and pest risk management adopted in 1997 and 2000 were being revised. The Panel aligned these Standards with ISPM 11. EPPO explained that it was now intended to create a specific panel to do PRAs for the EPPO region.
The two organizations exchanged information on their respective invasive species programmes.
The group reviewed the ICPM agenda and also discussed the following points:
ISPMs to be considered by the ICPM on 2004-03/29-04/02 (Amendments to ISPM No. 5 (Glossary of phytosanitary terms), Guidelines for inspection of consignments, Revision of ISPM No. 3 (Guidelines for the export, shipment, import and release of biological control agents and beneficial organisms), Guidelines on the concept of equivalence of phytosanitary measures and its application in international trade, Requirements for the establishment, maintenance and verification of areas of low pest prevalence). NAPPO and EPPO presented their main comments on these drafts.
Standard-setting procedure (in particular issues related to publication of standards, topics and priorities for standards)
Role and functions of RPPOs
Development of a sound structure for the Strategic Planning and Technical Assistance Working Group
Regionalization: both organizations considered that the concept should be referred to as "recognition of pest-free areas or areas of low pest prevalence"
Policy on explanatory documents
The implementation of ISPM no. 15 (Guidelines for regulating wood packaging material in international trade) in EPPO and NAPPO countries was discussed as well as the issue of debarking.
Several topics for future or continuing collaboration were identified (potato minitubers and microplants, electronic certification, risks associated with nursery plants, possibilities to have joint technical panels e.g. phytosanitary treatments).