Workshop on the Interpretation and Use of the
EPPO Standard on Resistance Risk Analysis (PP 1/213)
Bologna, Italy, 2004-10-19/20
The workshop was hosted by the Plant Protection Service of Emilia-Romagna region and DIPROVAL (Dipartimento di Protezione e Valorizzazione Agroalimentare), Faculty of Agronomy, Bologna University and special thanks are due to Mr Buggiani and Mrs Collina for the most successful local organization. The participants were welcomed by Prof. Marangoni from Bologna University. Approximately 50 people attended (mainly from national regulatory agencies of 14 EPPO countries but also crop protection companies and researchers/scientists from different Institutes and Universities).
The purpose of the Workshop was to present the revised EPPO Standard on Resistance Risk Analysis (PP 1/213) to representatives of the national authorities in EPPO member countries responsible for the registration of plant protection products and to representatives of the crop protection industry, and clarify any existing misunderstandings on its interpretation both within industry and in the regulatory community. The meeting was not concerned with the theories or principles of resistance at a scientific level.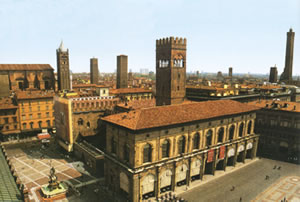 Read the full report of the Workshop

Reports of Working Group sessions
The participants split up into six groups (two for each discipline: herbicide, insecticide, fungicide), to facilitate detailed discussions of the workshop subjects. In particular, participants had the opportunity to practice use of the Standard on three fictitious plant protection products, discuss the implications for registration authorities and industry and make proposals for further development. The groups studied that part of the dossier concerned with resistance risk analysis to decide if it allowed a clear evaluation of risk and the preparation of a realistic management strategy. They also studied how the dossier would be evaluated by the registration authority.
Main conclusions and recommendations
The Workshop:
Welcomed the existence of the EPPO Standard PP 1/213 Resistance Risk Analysis and believed that it facilitates the evaluation of risk and the preparation of risk management strategies for registration of plant protection products
Recommended that it should be used by the registration authorities in all EPPO member countries and by crop protection companies when preparing a dossier for registration.
Recommended that the dossier concerned with resistance and the evaluation by the registration authority of this aspect of the dossier should follow the format of the guideline.
Recommended that any conclusions drawn in the dossier or the evaluation should be clearly explained.
Recommended that a more flexible approach to registration should be adopted to allow label requirements to be altered in the light of more recent information on resistance development.
Believed that early discussion between applicant and regulatory authority are to be encouraged from both sides as they avoid potential difficulties later in the approval process.

The applicant and the registration authority should agree on the specific requirements needed in the Annex III dossier at an early stage prior to dossier submission;
The applicant should provide sufficient details and interpretation for regulator to understand data in a dossier;
In the event of disagreement between the applicant and the regulator expert judgement will be required in order to make satisfactory decisions.
---
Presentations
Introduction
Ton Rotteveel (NPPO, NL) Standard and its rationale
Antony Straszewski (ECPA) Theory and Practice – an ECPA Perspective

Status and use of the Standard PP 1/213 in EPPO Countries
Udo Heimbach (NPPO, DE) Status and use of the Standard PP 1/213 in Germany
Robert Delorme (INRA, FR) Status and use of the Standard PP 1/213 in France
Oliver Macdonald (PSD, GB) UK approaches to evaluating Resistance Risk and developing Resistance Management Strategies
Piero Cravedi (Piacenza University, IT) Resistance Risk Assessment and plant protection products in Italian authorization procedures
Implementation of Resistance Management Strategies
Karl-Heinz Kuck (FRAC) Implementation of the EPPO guideline
Anne Thompson (HRAC) EWRS Herbicide Resistance Working Group
Robert Dutton (IRAC) Implementation of resistance management strategies
Practical application and communication of Resistance Management Strategies
Riccardo Bugiani (NPPO, IT) Resistance situation in Emilia-Romagna and resistance management strategies
Maurizio Sattin (IBAF-CNR, IT) Herbicide resistance status and management in Italy
James Clarke (UK Weeds Resistance Action) The role of the Resistance Action Groups