28th Meeting of the Panel on ICPM Affairs
Madrid, 2004-07-05/08

The Panel on ICPM affairs met in Madrid on 2004-07-05/08 at the kind invitation of the Spanish NPPO. The main objective of the meeting was to prepare comments on 6 draft ISPMs sent for country consultation. The Panel prepared detailed comments on the following draft ISPMs:
Guidelines on the concept of equivalence of phytosanitary measures and its application in international trade
Revision of ISPM 5
Glossary of phytosanitary terms
Low pest prevalence
Inspection of consignments
The Panel also discussed the draft ISPM on transit and the draft revision of ISPM no. 3 Code of conduct for the import and release of exotic biological control agents.
As a result of this meeting, templates as requested by the IPPC Secretariat have been prepared and send to EPPO members which were invited as appropriate, to take them into account in preparing their individual replies to the IPPC Secretariat.
The European Members of the Standards Committee reported on the last meeting of this Committee. They explained that due to the large agenda of the Standards Committee had to split in two groups and expressed some concerns about it. The Panel commented that working procedures of the Standards Committee needed to be discussed after some experience is gained.
Experts for future ICPM Working Groups and Technical Panels were identified.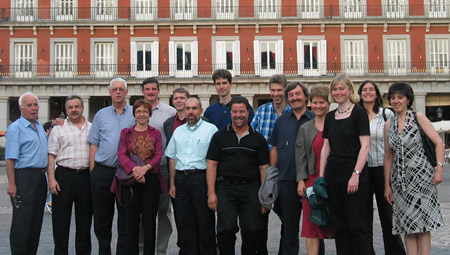 Courtesy M. Suffert