Panel on Efficacy Evaluation of Fungicides and Insecticides
Braunschweig, DE, 2004-11-23/24
The Panel on Efficacy Evaluation of Fungicides and Insecticides met at BBA, in Braunschweig (DE), on 2004-11-23/24. Special thanks are due to Dr Heimbach for all the arrangements made to ensure a successful meeting. The Panel was welcomed by Dr Backhaus, President of BBA, who gave a brief overview of BBA's structure and activities. Participants had the opportunity to visit the Application Techniques Division and learn about testing of plant protection equipment and research on drift. The Division also maintains and publishes a list of equipment which fulfils current German legal requirements.
The Panel continued its main work on the preparation of standards for conducting field trials to evaluate the efficacy of fungicides and insecticides. Standards on Eyespot of cereals, Cutworms in arable crops and Flea beetles on flax has been finalized and they are now considered ready to be presented at the Working Party on Plant Protection Products for approval in 2005.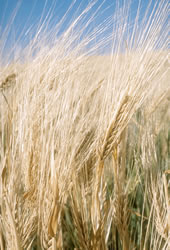 A number of revised and new standards were completed and they will be sent to EPPO countries for comment (Aphids on cereals, Aphids on maize, Aphids vectors of BYDL virus, Soil pest complex and Secondary bunch rots on grapevine). Several others (revisions and new drafts) are under study (Aphid vectors of viruses on seed potatoes, Atomaria linearis, Loxostege sticticalis, Pegomya spp., Wheat blossom midges on cereals, Aphids on top fruit and Aphids on bush and cane fruit) and they will be further improved for the next meeting.
The Panel will next meet on 22/23 November 2005. The venue is still to be decided.