9th Meeting of the EPPO Panel on Quarantine Pests for Forestry
(Grisslehamn, SE, 2004-09-27/29)
This meeting took place in Grisslehamn (SE). The Panel continued to analyse data on forest pests occurring on the territory of former USSR. PRA was performed for Hesperophanes campestris, Dendrolimus superans, Lymantria mathura and Strobilomyia viaria. All of them were proposed by the Panel for the inclusion into the EPPO Lists of regulated pests. The Panel decided to conduct PRA for Platypus mutatus (currently on the Alert List) at its next meeting.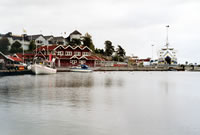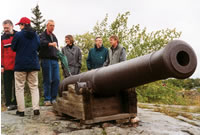 The Panel discussed the amended draft Standard on Commodity-specific Phytosanitary Measures for Conifers, Quercus and Castanea. The Panel also discussed the need for new phytosanitary forest Standards on: wood treatments, pest-free areas for forest pests, bark, etc. The Panel reviewed existing and future international projects, as well as other groups and meetings dealing with forest pests: ICPM Technical Panel on Forest phytosanitary treatments, International Forestry Quarantine Research Group, Project on invasive pests in Europe, EU Project "Inventory of invasive species", IUFRO Working Party, etc.
The organisation of an EPPO Conference on Forest Pests in 2005 has also been discussed as well as the broadening of terms of reference of the Panel after the end of the EPPO Project on Quarantine Pests for Forestry.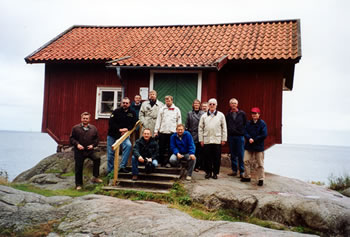 (All pictures: courtesy A. Orlinski)