EPPO Workshop for Phytosanitary Inspectors

- Import inspection and information technology -
Höör, SE, 2003-11-19/20
Copenhagen airport /Kastrup, 2003-11-21
The EPPO Workshop was organized jointly by the NPPOs of Sweden and Denmark to address the following topic "Import inspection and information technology". More than 50 participants from 21 countries and the EU inspectorate attended this meeting. The aim of this Workshop was to provide an opportunity for inspectors to exchange views on problems encountered during import inspections and on how information systems could assist them in their daily work. All presentations made during the workshop in Höör are available below. Round table sessions also took place to discuss in smaller groups the following subjects:
principles of import inspection and relation with other services (e.g. use of statistics in defining sampling regimes, general problems related to sampling)
reduced frequency of inspection (e.g. examples of cut flowers, wood, possible application to other commodities such as fruits)
information technology in import inspection (e.g. existing information systems in Europe, electronic certification)
Special thanks are due to Ms Nordin and her colleagues for the very fine organization of the meeting in Höör. After long meeting days, participants felt at home and shared their experiences sitting by the chimney or during delicious meals. They also enjoyed a beautiful concert of classical music played by Anna Kroeker (daughter of G. Kroeker, violin) accompanied by Max Lörstad (piano) and discovered several works by Swedish composers.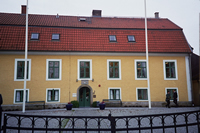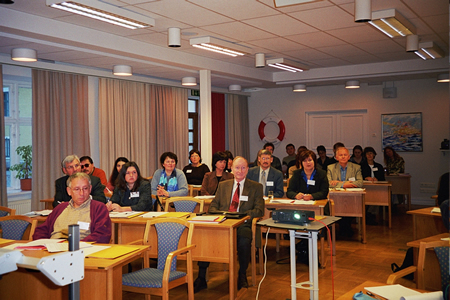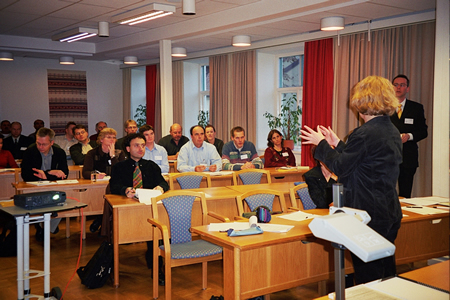 Technical visit and concert of classical music
A technical visit was then organized on the last morning at Kastrup, Copenhagen Airport. Participants watched inspections of various consignments of fresh fruits and vegetables within the airport warehouses. Discussions then continued about the Danish experience with import inspections. Warm thanks are also due to MM. Dirckhoff and Larsen for the fine organization of this interesting technical visit.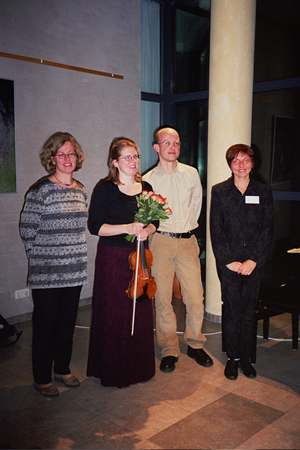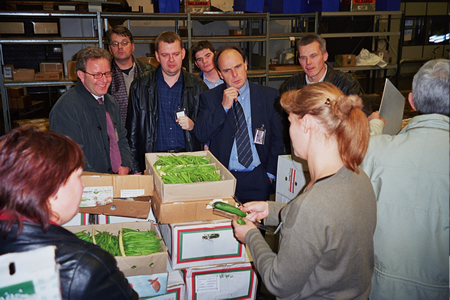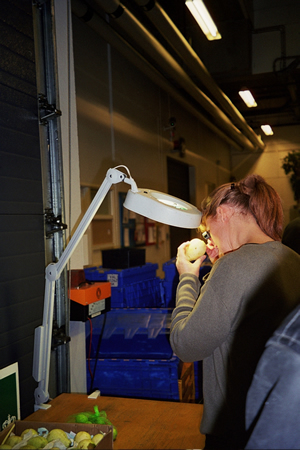 Inspections at Copenhagen airport