Workshop for inspectors on risk-based sampling and inspection
(Bern, 2023-04-26/28)
The EPPO Secretariat is pleased to announce that the next Workshop for phytosanitary inspectors will be organized from the 26th to the 28th of April 2023 in Bern (CH) at the Swiss Federal Office for Agriculture. The Workshop will begin at 14.00 on the 26th and finish at 13.00 on the 28th.
Objectives and audience
The workshop will be a platform for inspectors to share experiences in and learn about implementing risk-based sampling and inspection. When designing and implementing risk-based sampling as part of an inspection, a number of factors should be considered to maximise pest detection, like, for example, trade patterns, the traded commodity, country of origin and potential pests. To maximise pest detection, EPPO PM 3 inspection Standards give guidance based on international Standards on inspection (ISPM 23 Guidelines for inspection and ISPM 31 Methodologies for sampling of consignments).

The target audience of the Workshop are phytosanitary inspectors and others involved in (planning of) inspection and working closely with inspectors.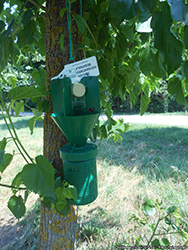 Popillia japonica trap
Courtesy: Plant Protection Service
of Lombardy Region, Italy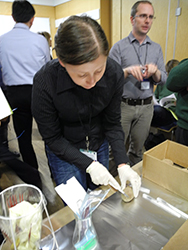 Taking samples from a potato
for laboratory testing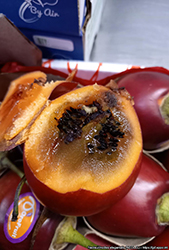 Neoleucinodes elegantalis on
Solanum betaceum from Colombia – Courtesy: Blandine Delbourse, Roissy CDG airport, France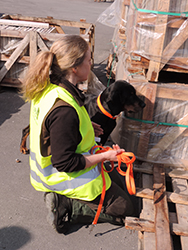 Phytosanitary inspector and
sniffer dog in Austria, inspecting
wood packaging material
Outline programme and call for presentations
The meeting will consist of sessions with general presentations on risk-based sampling as well as practical exercises on (1) designing risk-based surveys using EFSA toolkits and (2) risk-based sampling of consignments. In addition, the workshop will include discussion sessions and a brainstorming session to explore the needs of inspectors in relation to risk-based sampling.

We would like to invite participants to present their experience with the development and application of risk-based sampling. Presentations could address in particular:
Aspects to consider in risk-based inspections
Designing inspections using risk-based sampling
Experiences implementing risk-based sampling
Use of tools for risk-based sampling

A limited number of slots are available for oral presentations. Participants are invited to submit proposals for oral presentations. These presentations will be 10 minutes followed by 2 minutes for questions). Additionally, there will be slots for a number of flash presentations (5 minutes each). Title, short abstracts (maximum 500 words) and indication of type of presentation (flash or full) should be submitted through the online registration system. The Workshop will be held in English.
Pre-registration (now closed)
Pre-registration is now closed. There is a limited number of places available for this workshop (approximately 60). For this Workshop, priority will be given to experts from the EPPO region. If there are more registrations than available places, priority may be given to those who registered first.
The registration fee will be approximately 100 Euros and payment will be requested in January 2023 for pre-registered participants. The amount will help to cover costs of the workshop and includes a conference dinner.

A list of hotels will be available to registered participants in due course. Booking early is recommended to get the best offer possible. Participants will be responsible for any cancellation fee required by the hotel in the event that they are not able to attend.